Even though I don't wear makeup every day - and don't wear much on the days I do - I still enjoy playing with makeup and trying out new looks. I'm also an
Avon Independent Representative
! I'm hoping to put together a series of before and after shots of me and possibly makeovers of other people as time goes on.
I'm not a professional makeup artist, but I have been honing my skills by practicing and watching videos from
Makeup Geek
,
Lisa Eldridge
and
Nicola and Samantha at pixiwoo
. I favor a more natural look, so MUG wears more makeup than I'm comfortable wearing on a daily basis. However, her techniques are great and she's
gorgeous
. Lisa, Nicola and Samantha are equally gorgeous and have lovely accents, so they are fun to listen to as well as watch. They also offer a lot of every day looks, which is what I'm going for. Each of them are fabulous and have something different to offer, so I recommend checking them all out if you have time. I warn you: the videos are addictive!
I'm in the process of building my makeup stash, trying out new things and figuring out what I don't like. I have pretty impressive wish lists at
Avon
,
e.l.f.
,
Sephora
,
Stila
and
Ulta
. These are all things to be wished and saved for after some necessities and bills are paid, so I do with what I have for now.
Here's what is in my makeup drawer as of today:
Moisturizers, Anti-aging, Primers
mark Matte Chance Mattifying Lotion
mark Need a Shrink? Pore Minimizing Lotion
Avon ANEW Platinum Serum
Avon ANEW 24 Hour Eye Moisturizer SPF 25
Olay Definity Corrective Protecting Lotion SPF 15
Olay Total Effects Eye Transforming Cream
Foundations, Concealers, Powders
Avon Smooth Minerals Powder Foundation
in Light Beige
Physician's Formula Mineral Wear Loose Powder
in Translucent Medium
Avon Healthy Makeup Liquid Foundation
in Creamy Natural
Covergirl NatureLuxe Liquid Silk Foundation with SPF 10 Sunscreen
in 315-Bamboo
Neutrogena 3-in-1 Concealer for Eyes
in Buff
L'Oreal True Match Super-Blendable Compact Makeup SPF 17
in C-1 Alabaster and C-3 Creamy Natural
Blush, Bronzer
Avon Smooth Minerals Blush
in Blushed Rose
Avon True Color Blush
in Earthen Rose (Great for bronzing too!)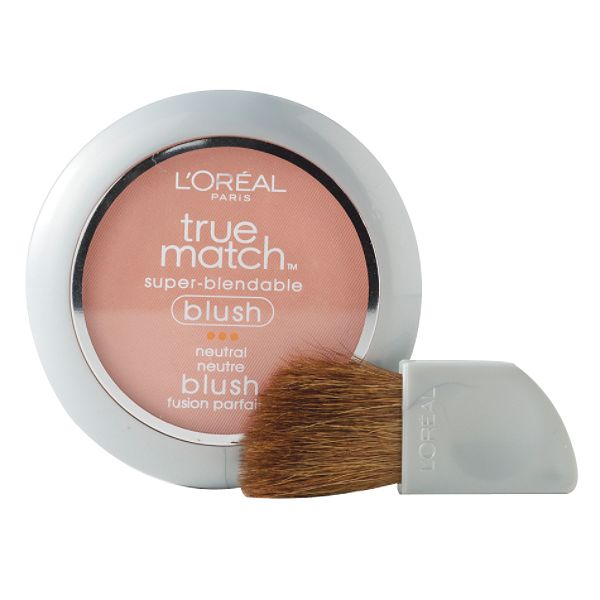 L'oreal True Match Super Blendable Blush
in Rosy Outlook
Physician's Formula Pearls of Perfection
Multi-Colored Bronzer in Light
Eyeshadow, Eyeliner, Mascara
Avon12-in-1 Eyeshadow Palette
Avon 8-in-1 Eyeshadow Palettes
in Neutral Tones and Water Colors
Arbonne
Charming Eye Shadow in Fate (single/refill)
Mary Kay
Mineral Eye Color in Coal (single/refill)
Avon Healthy Makeup Eyeshadow in Tiger's Eye - discontinued
L'oreal On The Loose Shimmering Powder in Hyper Space (burnished gold) - I can't find this. It must have been a limited run or discontinued product.
Avon Ultra Luxury Liner
in Eggplant, Midnight Blue and Black
Avon Dual Ended Eyeliner in Black-White - discontinued
Avon Glimmersticks Diamonds
in Emerald Glow
Almay Intense I-Color Eyeliner
in Raisin Quartz
Revlon Luxurious Color Eyeliner
in Very Violet (blending tip on one end)
Covergirl Brow & Eye Makers Brow Shaper & Eyeliner Pencils
in Midnight Black
Rimmel Special Eyes Precision Eye Liner Pencil
in Hurricane Grey
Rimmel Soft Kohl Kajal Eye Liner Pencil
in Jet Black, Pure White and Silver

Covergirl Lash Blast Mega Volume Mascara
in Black
Maybelline Great Lash Mascara
in Soft Black
Avon Wash Off Waterproof in Black
Lipstick, Lip gloss, Lip ointments
Avon Smooth Minerals Lipstick
in Rumberry, Island Pearl and Gilded Rose
Neutrogena Moistureshine Soothing in Shimmering Blush (I think that's what it says. I needed a microscope to read it)
Cover Girl Lipslicks
in Daring
Avon Glazewear
lip gloss in Clear, Tickled Pink, Brown Sugar and Intense Plum
Avon Moisture Therapy Intensive Treatment
I think I got it all! I'm not even going to list my brushes because I don't have "named" or numbered brushes and some I've bought or made from artist paint brushes over the years.
Because this turned out much longer than I expected, I'm going to continue in another post. Stay tuned!