I never used to leave the house without my watch. It was part fashion accessory, part necessity. I had a stainless steel Timex I could wear everywhere. It was waterproof, and even made a trip through the washing machine once or twice. It has been years since I've worn a watch with any regularity. I don't wear much jewelry at all, in fact. My wedding band, sometimes a pair of earrings, maybe a ring and a bracelet if I'm feeling adventurous, and can remember to slip them on before I walk out the door.
I have an entire box of watches on my dresser that I've collected over the years, starting in high school. Most really only need bands and batteries. I have the gold watch my grandfather got when he retired in the 70's. It's a kinetic wind, so the more it's worn, the longer it stays wound. I also have a tiny Timex that was my grandmother's that will never fit my wrist. The crystal needs to be replaced, so it's more a sentimental piece. I am planning to get most repaired and in working order by Christmas.
The watch I wore every day in high school (from 1990-1994) was a
Timex Indiglo
with a leather band. Remember those? I don't even know if it still works, but I'm getting a battery put in it, and will buy a new band if it does.
In the meantime, I ordered a silver and gold tone set of these. The gold tone will be a Christmas gift (yeah for early shopping!), and I kept the silver for myself. Of course, I did the easy pay option!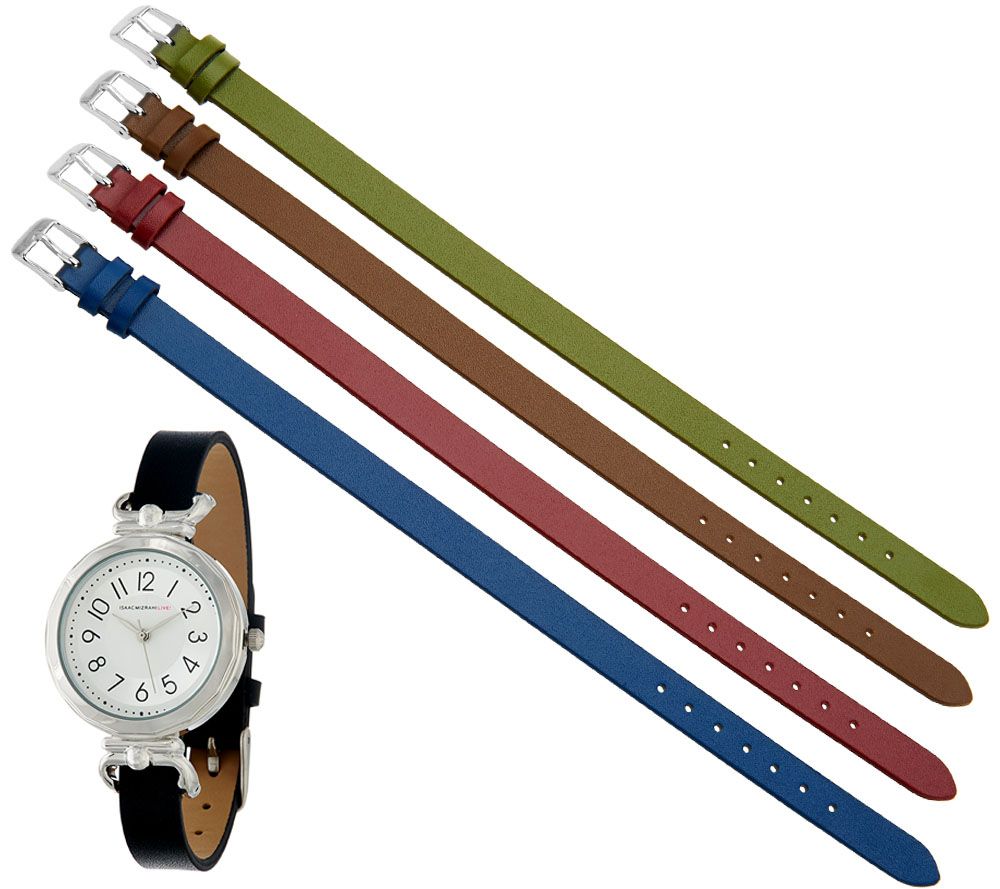 The description reads "leather band" but the tag on the watch itself says "leather over polyurethane." (So it's leather plated? Whatever, it's a nice set for the price!)
I'm pretty much in love with all of the
Isaac Mizrahi watches
.
These are my faves: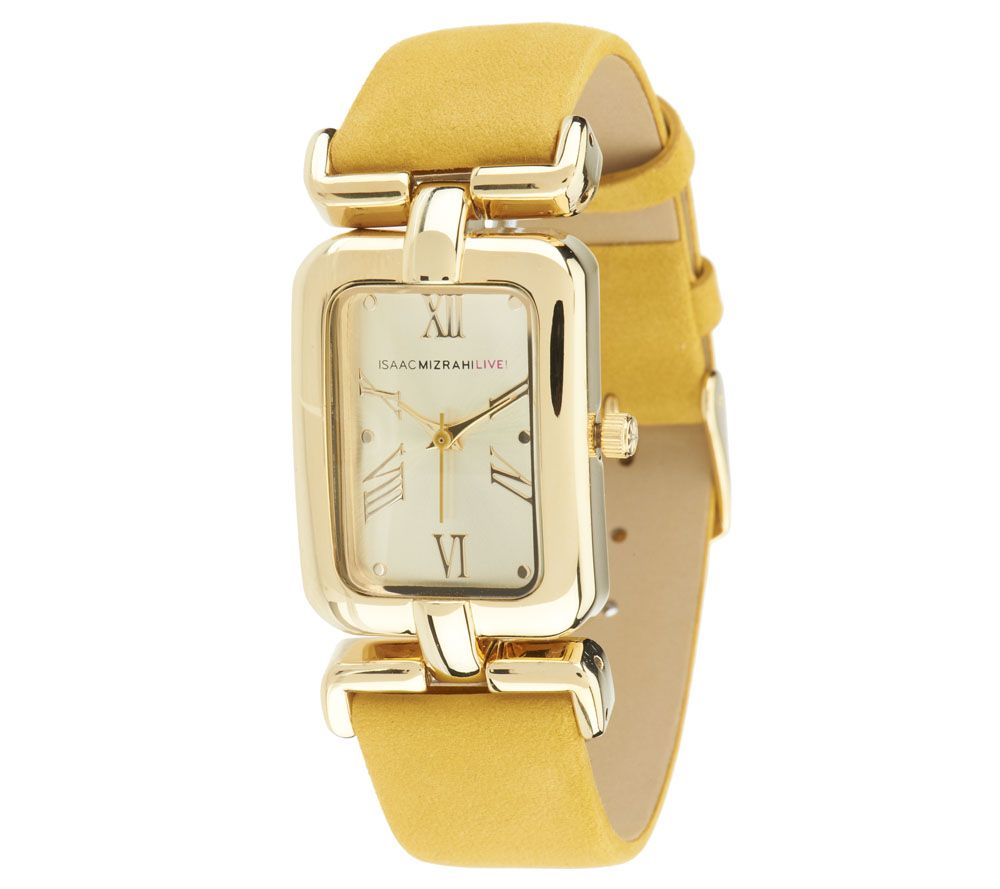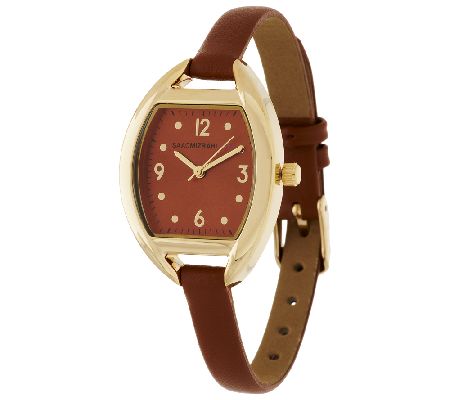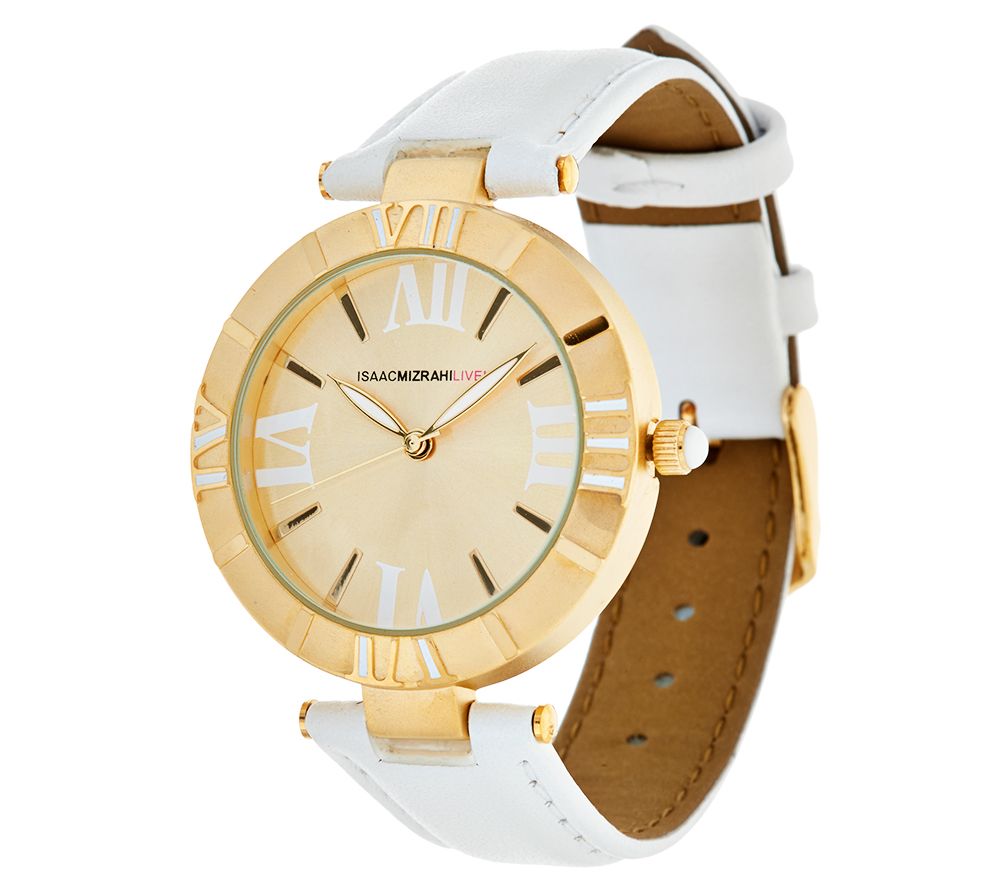 Notice: Clicking on links in this post may result in an affiliate commission being paid to me.