When I see something on the interwebz I like, I pin it to my "
Things to Dupe
" board on Pinterest.
When I came across this skirt, I had to pin it.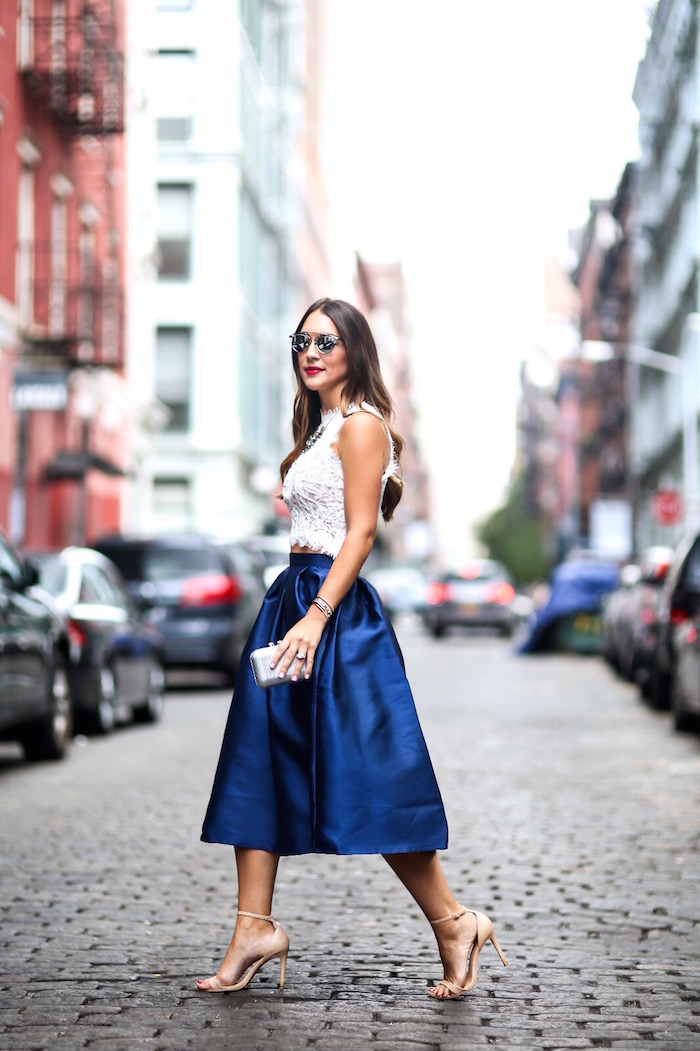 Source
My mind went immediately to
this pattern
from Burda Style. I cannot figure out why they didn't iron the skirt prior to the photo shoot. No one wants to wear a skirt that looks like it's been worn to a party, rolled around in the bed, and then wadded up in the corner for two weeks. WHY?
Obviously it has different pleating and a different length, and I'd have to make several muslins before I purchased
the fabric I want
(LOVE). I was thinking why would I buy a polyester satin skirt for $62 when I could have a custom fit silk one for about $130? Especially since the polyester version is probably junior sized, and I can't try before I buy. No offense to polyester satin skirts, or people who wear them. I've worn them, and more than once. I've decided if I'm going to take the time to make something nice, I'm going to take the time to source nice materials, and make sure it fits before I make the final piece. My goal is to get away from fast, disposable fashion and make pieces I'm going to love for years. I'm too old for that shit.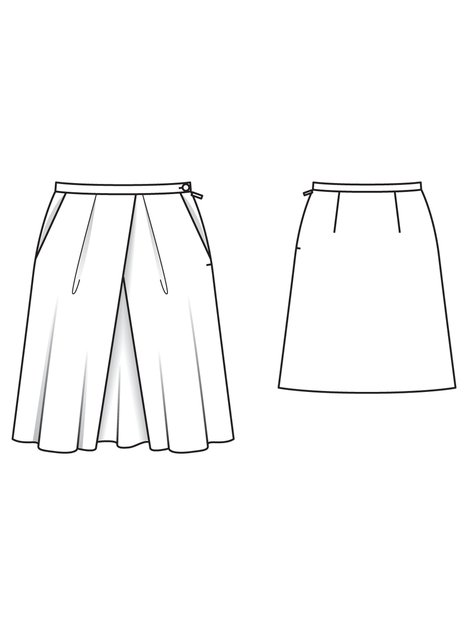 I don't feel an entire row of box pleats around the waist would be very flattering for me, so this is a good option. I would like to pleat the back in some way, but I'm afraid it would add too much bulk to an area that I'm already self conscious about. I also worry that the fabric won't look that great treated so plainly. Dilemma. Could I do a couple of small pleats on the back in place of the darts? I'd probably have to make the darts a bit wider than called for to accommodate my bubble butt, so that might actually work. This will require multiple mock-ups to get it just right.
If I make the pattern as recommended, I can get away with 1-7/8 yard of fabric. It's nearly impossible to get fabric online in 1/8 yard increments, so I'd go for 2 yards and make the skirt a bit longer, to keep it closer to the inspiration piece. I also have to figure out if I want to underline it with
organza
to give it a bit more body, or if that might be too much.
Even though satin has a somewhat firm hand, it is also heavy and....satiny. Taffeta would be a bit much for me, even though it might be a better fabric choice for the skirt. Whatever I choose, I will need to swatch first before plunking down that much money. I have multiple swatches coming from Mood next week so I can at least decide if I want to really invest, or go with a cheaper silk. Even if this project is a year or more out, I want the fabric in my hot little hands (stash) while it's still available. That color is speaking to me, and I must have it!
Keep in mind, this is all speculative fiction at this point. Spending $55 a yard on fabric makes me cringe more than just a little. If I have a special occasion in the near future that warrants such a lovely garment, it
may
become a reality. Perhaps when my daughter graduates from high school in 2017... (WHAT?!)
Figuring out what sort of top to wear with it will be a challenge. I didn't even wear crop tops in 1996
when I felt comfortable doing so
. OK, maybe just that one time. I don't mind a white lace top paired with it, but
black
is more my style. Something like
this
would be gorgeous as an overlay for Georgette and doesn't cost the earth.
This top is appealing, mainly for the sleeve coverage. I would need a cami underneath and the shirt would need to be shorter or tucked into the skirt. My days of wearing a bra only under a sheer shirt are long over. I do like the open back - breezy and sexy without being too much. This top is also on my "Things to Dupe" board. Now to find a pattern. I'm open to suggestion.
I think this combo would be good paired for special occasions, as well as great separates for my wardrobe. Who
doesn't
need a pleated satin skirt and a lace top for special occasions?